A new collection
22nd September 2015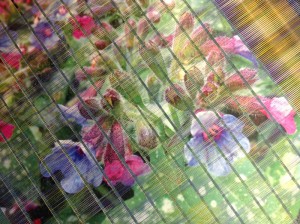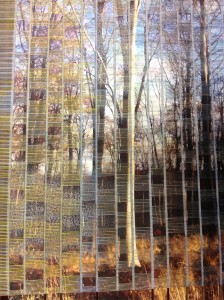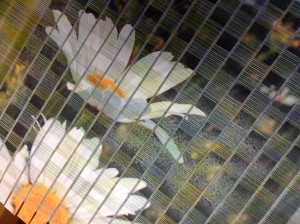 So, September is here, there is a nip in the air and the evenings are getting shorter so naturally my thoughts are turning to Christmas and the preparation of new collections to present in my workshop. I've had a lovely few weeks weaving up new images in collaboration with my husband Jez, they look back at our beautiful summer here in Dorset and so I am surrounded by poppies, daisies and woodland.
Several have already made their way back to the workshop but I am waiting for another delivery from my framer Lorraine at Wimborne Picture Framers and I'm looking forward to displaying the variety of both mounted and framed pieces that will be available to you all.
Currently on the loom are a new range of scarves which are being made exclusively for the 'Adorn' event here at Walford Mill on Wednesday 30th September. The Mill will be open from 7 until 10p.m. and I am pleased to announce that I will be offering 10% off al purchases throughout the evening. I do hope you can make it, it will be lovely to see you.
Further collaborative work with Alison C. Board
|
February: A month of collaboration