Infinity Scarves
16th March 2015
 I always relish this time of year, it is quiet for customers but it allows me the freedom to inject new ideas in to my range of products.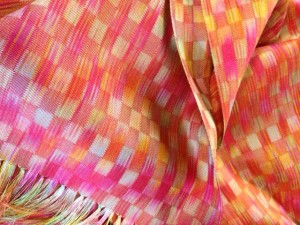 This year, it has seen the addition of a new scarf which I have called 'Infinity', a style that can be worn as a continual loop. The warp required for this style of weaving is wider than usual at 18 inches and I have been dying the silk thread in a wide assortment of colour ways.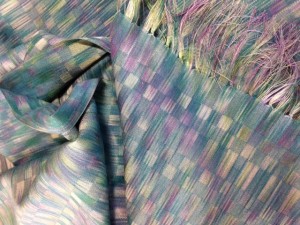 People coming in to my workshop were interested right from the start, possibly because they are so easy to wear and being able to model them myself has meant that my customers can see how they fall. Three have gone to new homes already with more on the way and the last few on this length are in wonderful kingfisher colours, just the thing to brighten up your wardrobe as we head in to spring.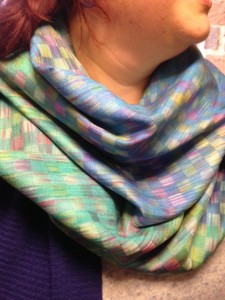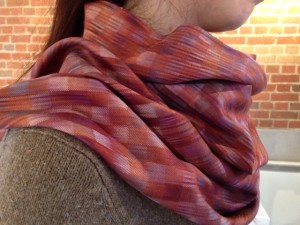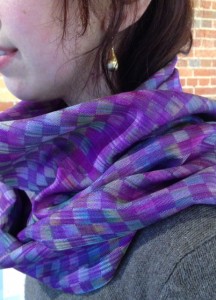 New Collection with Alison C. Board
|
Further collaborative work with Alison C. Board